Animal Experience: the experience in detail
If you are looking for experiences with animals in Alicante that really fulfil you, at Mundomar we can offer you one that will satisfy you. You and the rest of your family members since, from the age of 4 years onwards, everyone will be able to participate in it.

Some very didactic animal park experiences

We would like to introduce you to Mundomar's Animal Experience activity, which is characterised by combining two of the most successful plans for all audiences, namely the Keeper Experience and Swimming with Sea Lions.

So we are pleased to offer you the merger of these two experiences over three hours and for a price of €85, which includes entrance to the park, plus a T-shirt, key ring, folder, photos with animals and a drink.

And the combination of these two animal park experiences allows you, first, to enjoy the day-to-day life of a Mundomar keeper. And then you can move on to focus on some of the park's inhabitants, in particular, those which really grab the attention of all our visitors. We are referring to the sea lions; mammals that fascinate due to their appearance, movements and friendliness.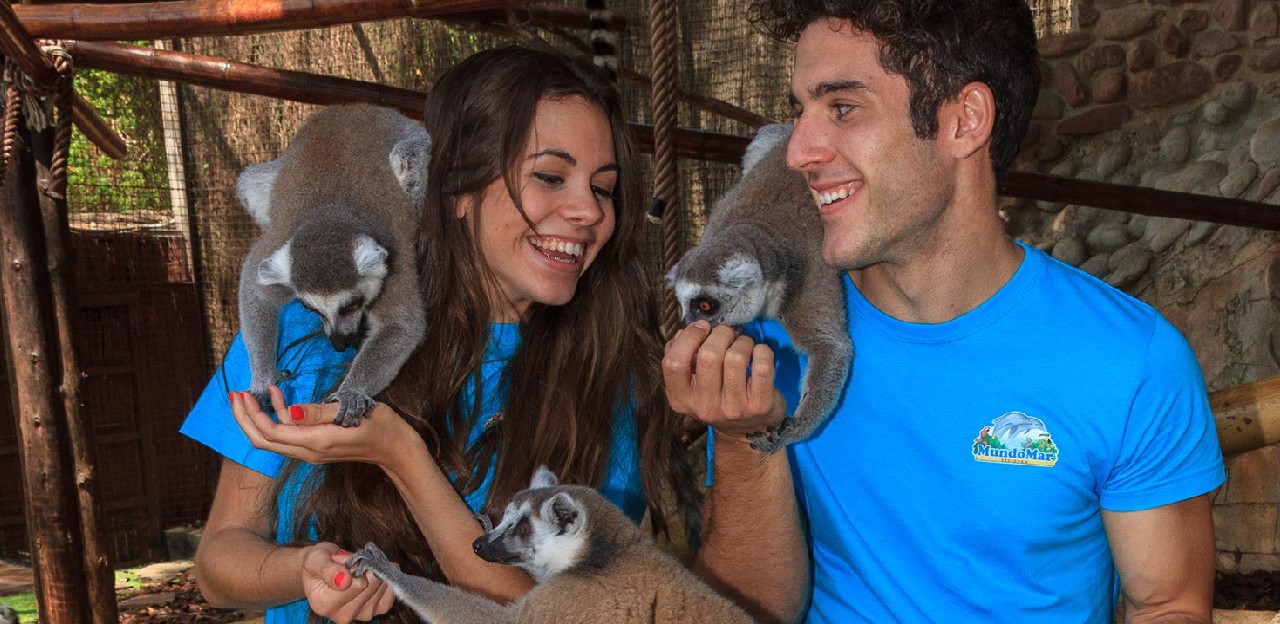 We advise you to give these animal experiences as a gift for children

First of all, the experience of being a keeper, where you can accompany your children, will allow the whole family to enjoy a day together living among the animals and their assistants. The possibility of feeding the giant tortoises, catta lemurs or armadillos will make you feel closer than ever to the exotic inhabitants of our park.
Besides, you will be able to take pictures with many of them, which is a unique memory of these endearing moments. You will be accompanied by the keeper during the entire activity, who, in the most didactic way, will explain all the characteristics and needs of the animals and their natural habitats.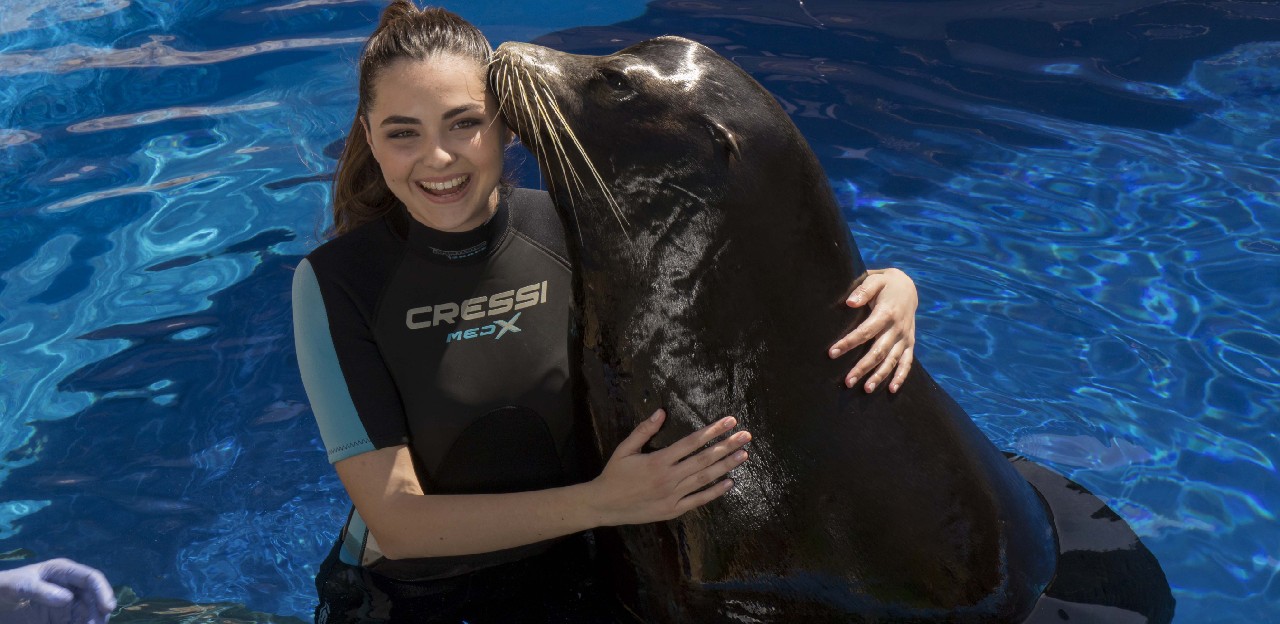 And, once you have completed this first part of your tour, you will be ready to visit the majestic sea lions. It's time to relax with them in their pool, where our park monitors will supervise your interaction with them. It's certainly about having a good time together, since there is no problem with these animals swimming around where you are.

Their keepers, on the other hand, will inform you about the living conditions of the sea lions, with which you can take pictures, and will update you on their behaviour.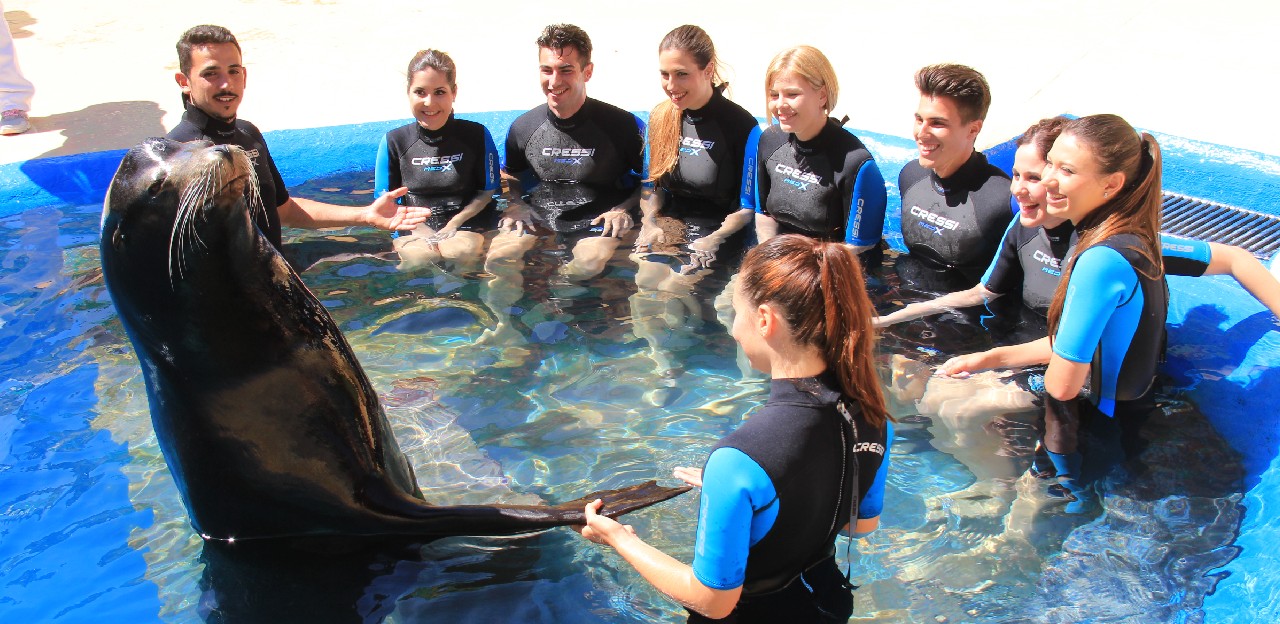 In short, it is an experience that perfectly combines learning first-hand about fascinating species and the fun of sharing great moments with them. If you want to know more, be sure to download the complete fact sheet about the experience.