The best Mundomar experiences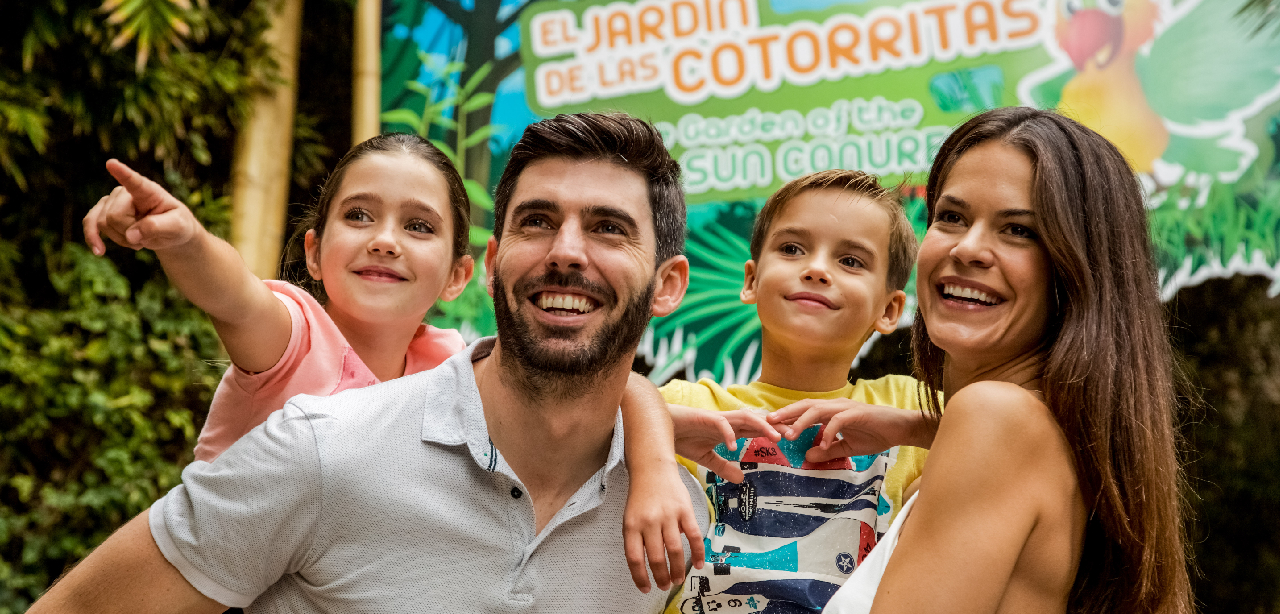 Being in contact with dolphins is one of the star experiences of Mundomar, our nature park in Benidorm. But it is not the only one, since you will be able to enjoy a very similar experience with the sea lions. And, in addition, if you feel like getting to know the work of our keepers, you will be able to see up close the rest of the animals that live in our facilities.
This is, on the other hand, about activities for the whole family and in which fun, entertainment and learning are assured. The professionals who work in our park, all of them specialists in animal behaviour, guarantee animal safety and welfare during the experiences in which you participate.
Here are some details about the three most successful experiences: the dolphin encounter, looking after exotic animals and swimming with sea lions. Make a note of them and we will be waiting for you during their sessions.
Where to meet dolphins in first person in Spain?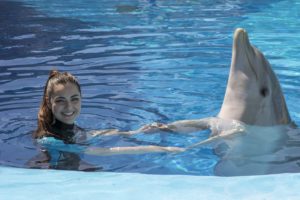 Mundomar is the ideal place to cohabit with these friendly aquatic mammals. These sessions are similar to some therapies, since these animals are very empathetic to the participants, who enjoy their clicks and smiles. You will be able to closely follow the acrobatics they perform which will help you see more clearly how dolphins move in the water. Their keepers will also teach you more about them, such as what their favourite foods are as well as other physiological and biological particularities of these very fun mammals. If you are wondering where to have an encounter with dolphins in Spain, in Benidorm we have the answer.
You will be able to take look after exotic animals and get to know them up close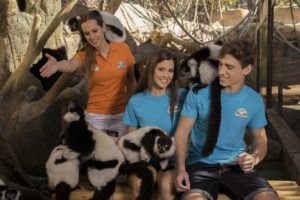 Naturally, as we invite you to take part in the usual work of the Mundomar's keepers for over two hours. This way, you will discover the secrets of the most exotic species of La Laguna in person. We are referring to experiences with animals like meerkats, toucans, lemurs or otters. With the Keeper Experience up to four people will be able to collaborate in the feeding and hygiene of the most exotic animals of our park. Relating with them in such a direct way becomes an unforgettable plan.
More animal experiences: swimming with sea lions
Finally, we recommend that you do not miss the opportunity of sharing the water with sea lions for half an hour. Although they may leave you in awe a little at first, their manner is very pleasant and they show you this through caresses and kisses. Besides, touching their skin is a unique sensation. As in the sessions with dolphins, it is necessary to be able to swim in order to be in contact with sea lions.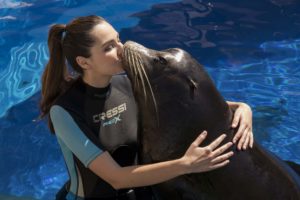 All in all, the encounter with dolphins, sea lions and looking after the most exotic animals are suggestions to learn about nature and have fun in Mundomar.