What does it feel like to enjoy an experience with dolphins?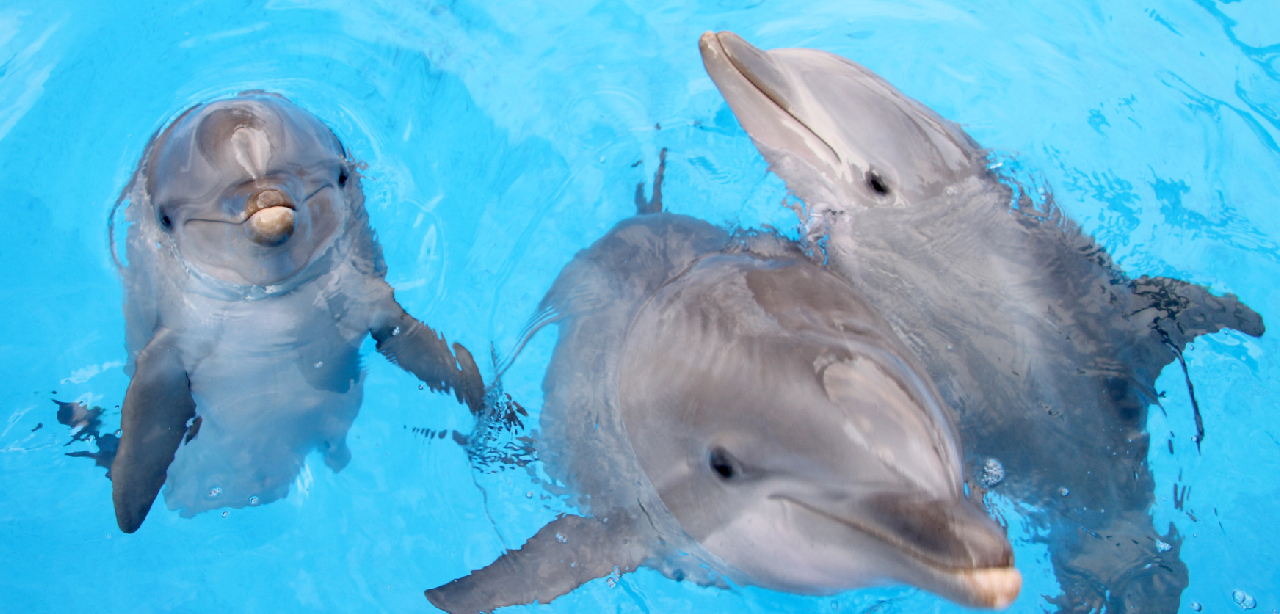 Anyone who has already enjoyed a dolphin experience will be able to tell you about the feelings they have had. That peace, the joy they transmit and the softness of their skin. For some, the best experience of their life. If you have not been able to do it yet, take advantage this summer and discover an adventure that, without a doubt, you will remember the rest of your days.
The sensations of being in contact with dolphins
As much as we try to explain it, being in contact with dolphins is an experience you have to try out for yourself. Being close to them will immerse you in a sense of well-being and happiness, which will connect you emotionally with these wonderful animals.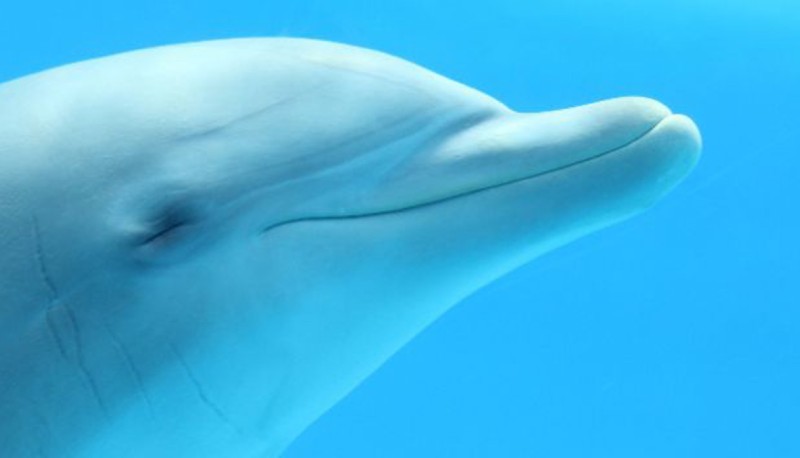 It is precisely the affable, curious character of dolphins that leads anyone who has enjoyed the experience to remember it and recommend it to friends and acquaintances. During the activity you will feel a connection with nature, and the proximity to it will positively influence your mood. That is why dolphin activities are synonymous with an experience that provides emotional as well as mental or physical well-being. So if you are weighing up the possibility of doing this activity, don't think twice about it. At the end you'll feel peace and joy, a state you will return to every time you remember those unique moments of getting close to dolphins.
Encounter with dolphins
As you may have noticed, the dolphin encounter is going to be a unique and very enriching experience. You will feelthe joy and pleasure of experiencing something incredible, together with their tenderness and how kind they are.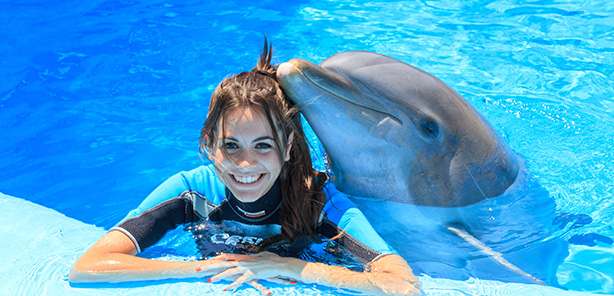 We are sure that if you want to enjoy it, at Mundomar we are not going to let you down. You canfeel the dolphins because they will be really close to you. During the activity, our keepers and those responsible for the well-being of the dolphins, will be with you to guide and teach you all about what these incredible beings are capable of doing. They will explain all the details about their physiology, biology and behaviour, as well as curiosities and anecdotes that will allow you to get to know them better. An experience with which we want to transmit love and respect for animals, as well as the need to protect them. All this accompanied by a photographer who will record and take photos of your encounter with the dolphins so that you can take this memory with you and you can relive it and show it to your family. Without a doubt, the dolphin experiencewill be an indelible memory forever.