Exclusive and unforgettable gifts for your partner

Maybe it is your wedding anniversary, that of your first kiss, or you just want to surprise your partner. The thing is, you are looking through those special gifts for your partner and you don't know what to buy them. Have you thought of giving them a unique experience like a dolphin encounter? Don't worry we'll provide you a list of unique experiences as a couple for both of you to enjoy that moment.
Experiences for couples
We are sure your partner has everything. You have already bought them a tie or a bag and you never get clothes right. A good option is to enjoy the gift as a couple, because what could be better than sharing an experience? These are some experiences for couples that are enjoyed the most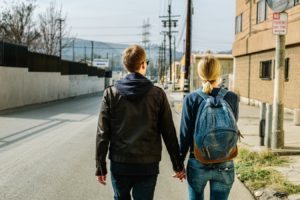 – Relaxing getaway. If the day to day is getting tough, between work and children, try a relaxing getaway. You will be able to enjoy the local gastronomy, a spa or just the two of you being alone. Search through the options you like best.
– Sailing trip. Enjoy the relaxation that the sea offers if you have it up close, an experience that you will not forget.
– Balloon flight. You will see cities, towns and the countryside from a different perspective.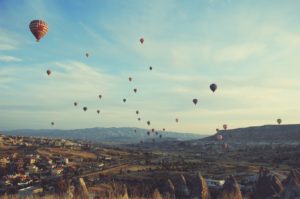 – Cooking course. This experience is very enriching, because in addition to having a good time together, at home you will be able to enjoy the dishes you learn to make.
– Introduction to scuba diving. This is a very special experience for lovers of the sea and its depths.
– Canyoning. This is an exciting experience if you and your partner are lovers of thrills and adrenaline. These are just a few examples, now, we have a favourite proposal in this list of original ideas.
Our favourite: encounter with dolphins as a couple
Everybody loves dolphins. We believe that giving a dolphin experience is one of the best surprises you can give your partner. You will both be very close to them. You will also find that they are even more fun and loving than you expected.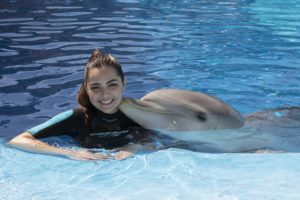 The ideal place to enjoy having a unique encounter with dolphins is the Mundomar animal park in Benidorm. There the keepers of these mammals will explain everything about the physiology and biology of the dolphins before you go into the water with them in order to better understand their behaviour. They will also explain how they move to combine swimming with the jumps they make to the surface. They will even show you what their favourite food is. By offering this to them, they will come to meet you.
Having a dolphin encounter is an experience you will never forget. In addition you will take a souvenir of that day in the form of photograph or even video if you want, so that in a bad moment this will bring back a smile to your face. Without a doubt, this is one of the most special gifts for your partner that we have thought of.