In Mundomar want you to feel at home, and for that we give you all the facilities to be able to access a wide range of services covering all your needs, including those more specific and particular.
In our animal park you will not miss anything.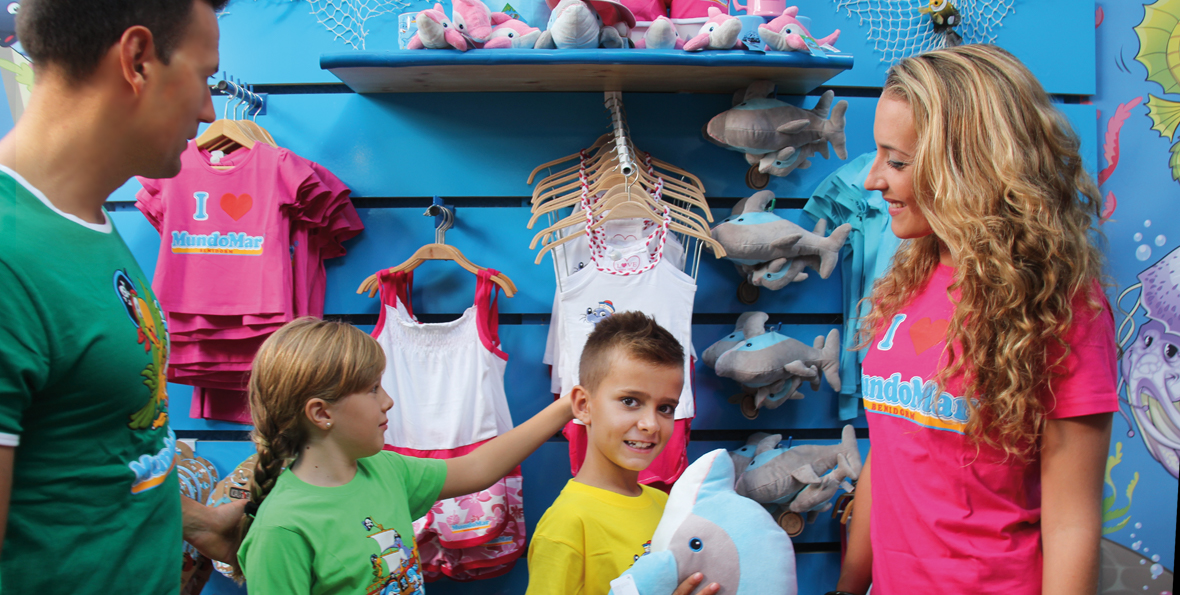 Whether it is your first time visiting our park as if you have been in the past, you should not leave without visiting our gift shop and souvenirs.
In our stores you will notice a varied range of products so you will find that special souvenir or the perfect gift for your friends and family, illustrating perfectly the emotions and feelings that have lived in our park.
From shirts to caps, utensils, stationery, postcards and a host of new items every week, visiting our shop you will find fun and inescapable.
All our products incorporate the most solid guarantees and have stringent quality certifications, which ensure high durability.
Our largest store is located right at the entrance of the park, which serves as the output can visit after your visit to our facilities, prior to admire your photos. These snapshots (on sale for a little price) are also an exceptional memory of his step Mundomar.
We also have another shop at the top of the park opposite the Dolphinarium Pirate Galleon, from which wineries you can enjoy a fantastic view of the underwater dolphin.
What we have to you?
T-shirts
Towels
Caps
Sea Objects
Postcards
Fossils
Fashion Jewellery
Paints and wall sheets
Clocks and wall decorations
Domestic decoration
Pants
Toys
Teddies